April 15, 2022
The bill of November 2021 was approved in the first reading
Deputies of the Mazhilis of the Parliament of the Republic of Kazakhstan approved in the first reading the draft law "On amendments and additions to certain legislative acts of the Republic of Kazakhstan on improving legislation in the field of migration of the population."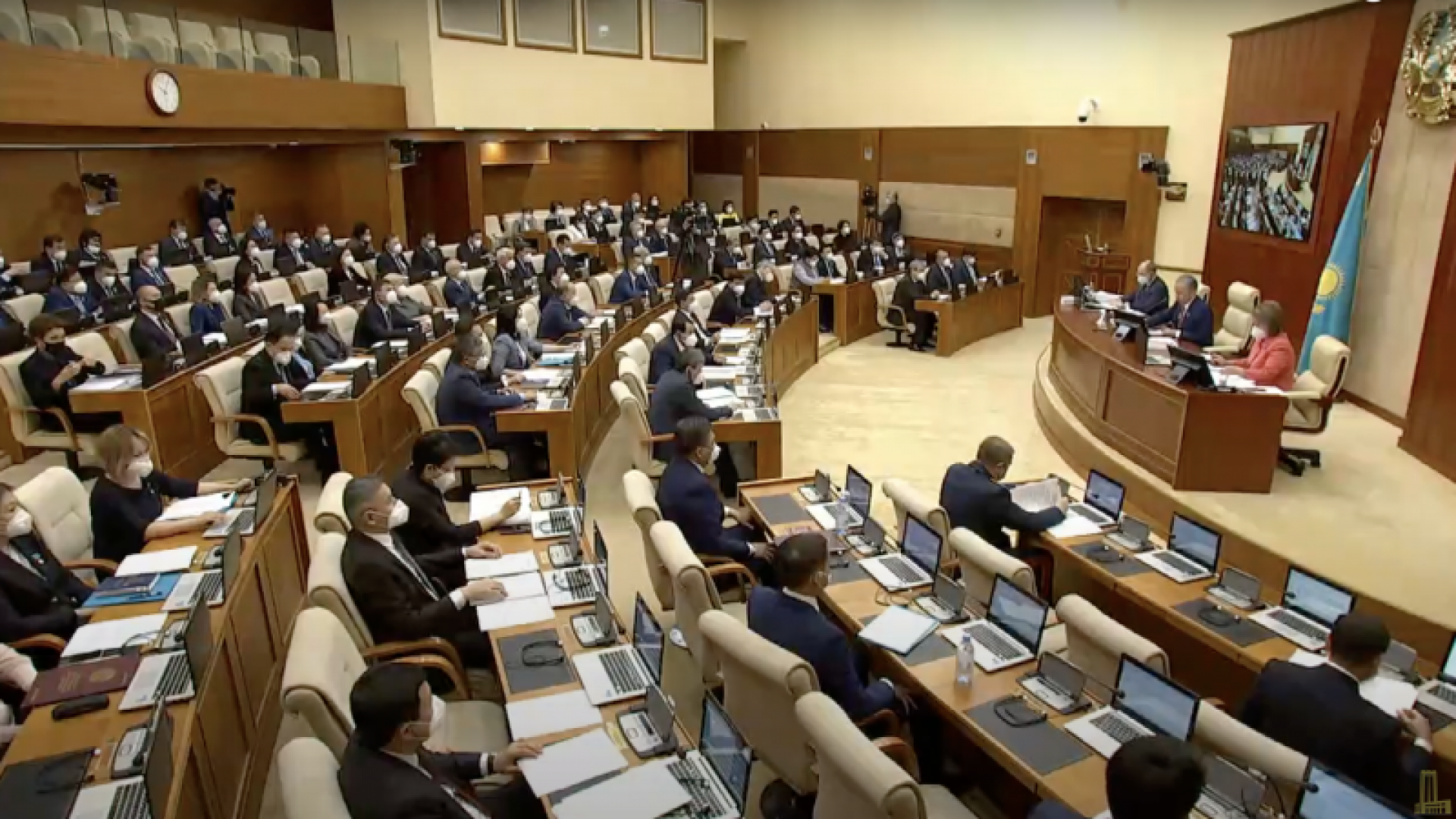 Deputy of the Mazhilis of the Parliament of the Republic of Kazakhstan Gaziz Kulakhmetov introduced the amendments and recalled that, starting from January 1, 2022, some functions and competencies that do not belong to the Ministry of Internal Affairs were transferred to the Ministry of Labor and Social Protection of the Population, in accordance with the Presidential Decree of July 19, 2021 on measures to further improvement of the public administration system.
Gaziz Kulakhmetov mentioned the following news in the bill:
Persons who have committed a sexual offense against minors for life and foreign citizens on the basis of information about the involvement of persons in extremism, terrorism or an organization recognized in Kazakhstan as extremist or terrorist are prohibited from entering Kazakhstan. And the national security agencies are also to be granted the right not to explain the reasons for the ban on the latter. Also, Kazakhstan does not allow permanent residence of migrants and the acceptance of applications for citizenship for the formers.

Possibility of unilateral termination of an employment contract in connection with the expiration of the document of a foreigner or stateless person issued to an immigrant is to be provided.

A proposal was made to reduce the state duty when issuing foreign passports for children twice, from 8 to 4 MCI. This is justified by the proposal to increase the frequency of replacement of children's passports, taking into account the physiological process, which involves the issuance of a passport for a child up to 12 years old every five years.

The law "On Migration of the Population" introduces a new chapter – "Establishment of state control over the settlement of the issue of population migration." That is, in accordance with paragraphs. 22, paragraph 3 and paragraph 4 of Article 140 of the Entrepreneurial Code, the procedure for organizing an audit should also be regulated.
Find the text of the bill here.