July 1, 2022
Assignment of IIN to a newborn
The Majilis raised the question of ensuring the assignment of IIN to a child immediately after birth. This was explained by the deputy of the Parliament of Kazakhstan Ekaterina Smyshlyaeva by alarming data on the consequences of refusal by parents of newborns, which leads to various consequences that violate human rights.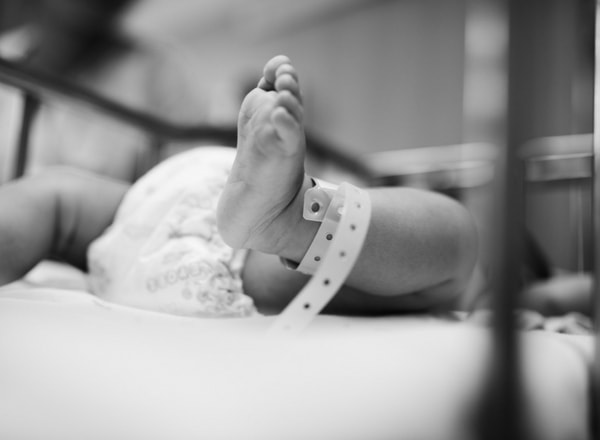 We are talking about the recent data from the Almaty City Prosecutor's Office about the discovery of a website through which young parents and third parties were trafficking children.
"The media very often makes disturbing news about newborns in garbage cans, mowgli children and other egregious cases of abuse and crimes against children. All of the victims are usually undocumented. The other day, the activities of an entire Internet portal for the trafficking of newborns were uncovered. How was this possible in a state governed by the rule of law? Certainly the laws on marriage and family and mass media were violated. Human trafficking had taken place. The relevant check-up on all these illegal actions is already underway," said Ekaterina Smyshlyaeva, voicing her deputy request to the Prime Minister of the Republic of Kazakhstan at the plenary session of the House.
The Majiliswoman justified this by a gap in the procedure of registration and assignment of IIN, because it is extremely difficult to trace all the cause-and-effect links in this chain, when a child is born physically, but not legally.
IIN is assigned to a newborn not by the fact of birth, but only after the parents give a name and apply for registration. The procedure goes through three information systems – the medical register (sex, date of birth and mother's name are recorded), the database of the Ministry of Justice (civil registry office) and the information system of the Ministry of Internal Affairs of the Republic of Kazakhstan.
"It is the latter that generates the IIN of the newborn. However, the child after birth until the moment of registration of the name may not have a "digital footprint" for months. There are examples when the acts of registration did not happen at all. At the same time, it is through the TIN that integration into the system of public services and the birth of a child as a subject of legal relations and protection takes place. Such legally "unborn" children are very often involved in criminal schemes of human trafficking and crimes against children", emphasized Ekaterina Smyslyaeva.
The deputy added that having digital accounting tools in hand, not allowing a child to be "born" in information systems immediately after the fact of physical birth and receive state protection is as criminal negligence as violating the above laws.
Source: https://www.inform.kz/ru/obespechit-prisvaivanie-iin-rebenku-srazu-posle-rozhdeniya-prizyvayut-deputaty_a3949551